Art in the city
Art, in Santiago, is in the buildings, the rooftops, the gardens, the rain… In a city in which this discipline has played such an important role in its history, this route is a must. Enjoy works by renowned artists or discover the talent of emerging professionals, following the stops that we suggest: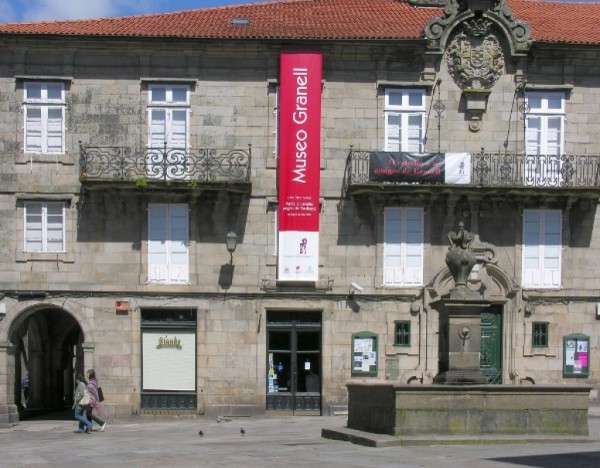 Granell Foundation
Granell Foundation
A space opened in 1995 that is devoted to the surrealist painter from Coruña, Eugenio Granell. The Foundation's collections feature works by the artist himself (oils, sculptures, drawings, collages), works by other colleagues (Miró, Lam, Caballero, Copley, Rodríguez Luna, Duchamp, Steinberg, Abela, Césariny) and objects from different countries that the artist collected throughout his life. It also holds temporary exhibitions and other shows highlighting the museum's different works.
Praza do Toural, 8, 15705Santiago de Compostela, A Coruña
Tuesday-Saturday: 11:00–14:00
,
16:00–20:00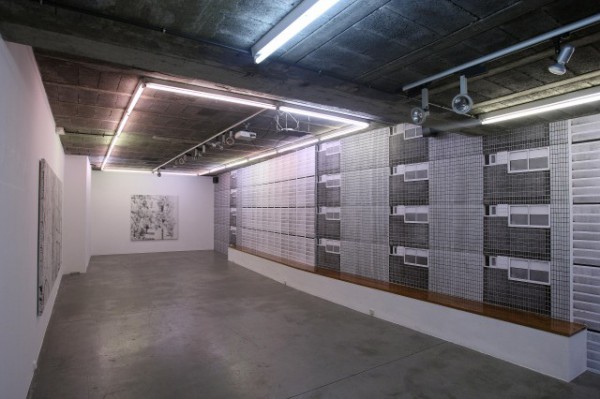 Trinta
Trinta
A space for becoming acquainted with the work of new generations of Galician artists and seeing exhibitions by some of the best representatives of Galicia's contemporary art. One of the city's most active galleries; not to be missed.
Rúa da Virxe da Cerca 24, Santiago de Compostela, 15703 Monday-Friday: 12.30-14.30, 17.30-21.30 h. Saturday: 17:00-20:00 h.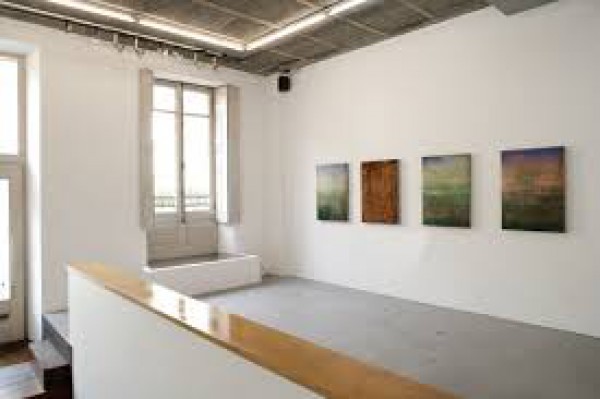 Espacio 48
Espacio 48
The Espacio 48 gallery was founded in October 2000 to promote the work of national and international contemporary artists. A place where you'll find new initiatives and discover talent with the stamp "Made in Galicia."
Rúa do Vilar 48, Santiago de Compostela, 15705Monday-Friday: 12.30-14.00 / 18.30-21.00 h.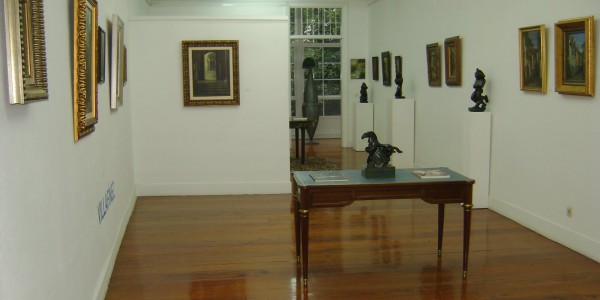 José Lorenzo Contemporary Art Gallery
José Lorenzo Contemporary Art Gallery
It features a spacious exhibition area divided into three spaces: an area devoted to temporary exhibition, a back gallery devoted to 20th-century painting and a garden where exhibitions by renowned contemporary sculptors are held. It centres on promoting and disseminating contemporary art, as well as the work of modern masters. It collaborates with different public and private galleries and institutions.
Praza do Toural, 9, 1
st
floor, Santiago de Compostela, 15705 Monday-Saturday: 11.30-14.00, 17.30-21.00. Sunday: 11.30-14.00 h.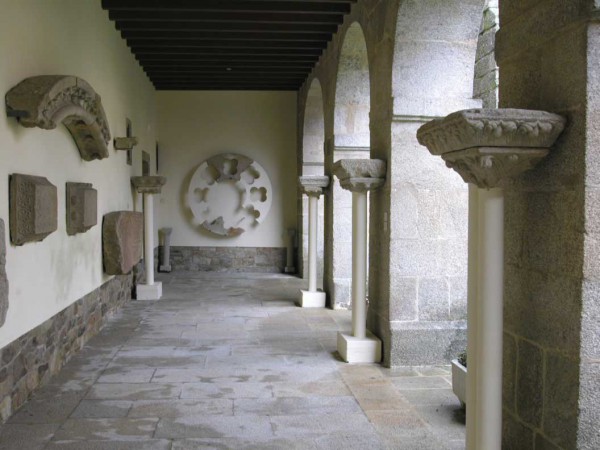 Collegiate Church of Sar Museum
Collegiate Church of Sar Museum
Former Convent of San Agustín located inside the collegiate church and made up of three rooms; it features items from the old Romanesque cloister, designed by Maestro Mateo, and its school, gold articles from Compostela's workshops or the scroll of the church's foundation in the year 1136, sealed by Archbishop Diego Gelmirez. The visit to the cloister with its nine 13th-century arcades is the ideal setting for photos to remember the occasion.
Rúa de Sar, 0, 15701 Santiago de Compostela, A Coruña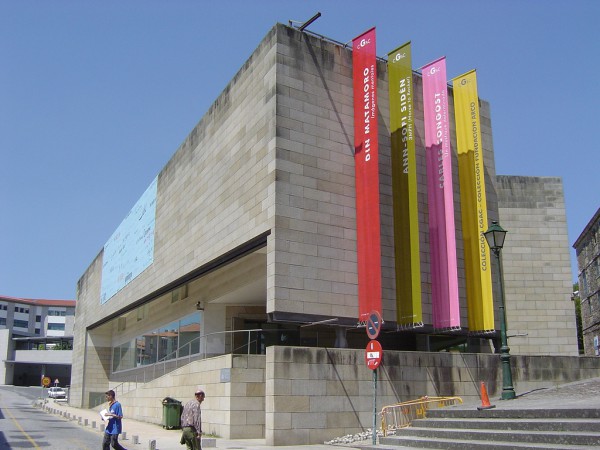 CGAC Galician Contemporary Art Centre
CGAC Galician Contemporary Art Centre
A controversial building that the Portuguese architect Alvaro Siza skilfully integrated into a very special place, alongside the Museo do Pobo Galego (ethnographic museum) and San Domingos de Bonaval. It houses a space for exhibiting and enjoying contemporary tendencies; don't miss a relaxing stroll in the park beside it, the former convent grounds featuring a sculpture by Chillida, as well as a former cemetery that surprises all those visiting it.
Rúa Valle Inclán, 2, 15703 Santiago de Compostela, A CoruñaTuesday-sunday - 11 - 20 h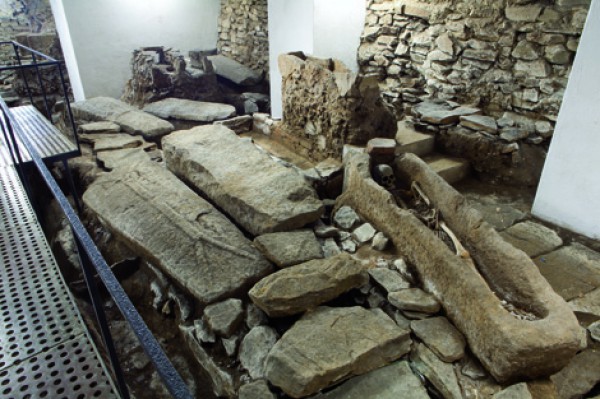 Archaeological excavations of the Cathedral Museum
Archaeological excavations of the Cathedral Museum
Although we recommend everything that has to do with the Museum, it is worth highlighting the Cathedral excavations, a guided tour that features a series of necropolises ranging from Roman times to the beginning of the Cathedral's construction in the Romanesque era. This is really the origin of the basilica and of the city and its walls. If you're travelling with children, please note that under-14s are not allowed to enter. The ticket also includes access to the ground-floor temporary exhibitions held in Gelmirez Palace and a free visit to the Cathedral Museum.
Praza do Obradoiro, S/N, 15705 Santiago de Compostela, A Coruña
09:00h - 20:00h