City Gastronomy Guide
The restaurants that you shouldn't miss in the city. The best gastronomy only a few steps from our hotel: Michelin Star chefs, chefs that are making a name for themselves and menus that stand out. Eat up Santiago and get to know the local culture.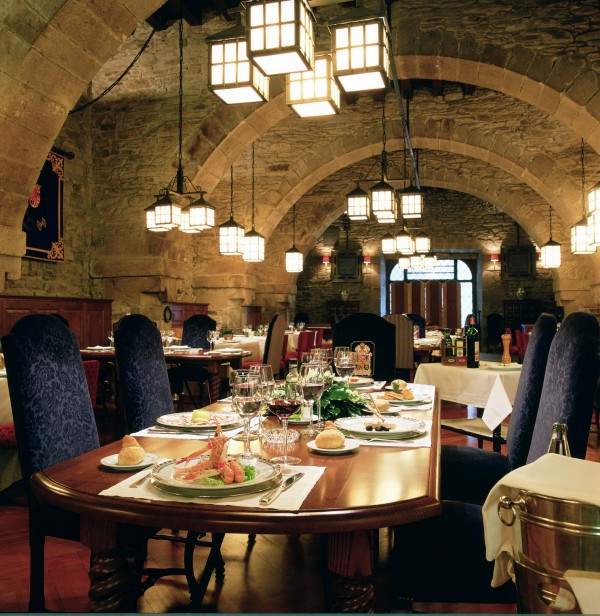 Restaurante dos Reis
Restaurante dos Reis
Located in the emblematic Plaza de Obradoiro and inside the Hostal de los Reyes Católicos, it is considered one of the city's nicest and most select restaurants.
It occupies the former hospital stables, in an impressive hall. Restaurante dos Reis has 5 forks and offers creative cuisine featuring dishes made with top-quality ingredients.
Plaza del Obradoiro (no number), 15705 Santiago de Compostela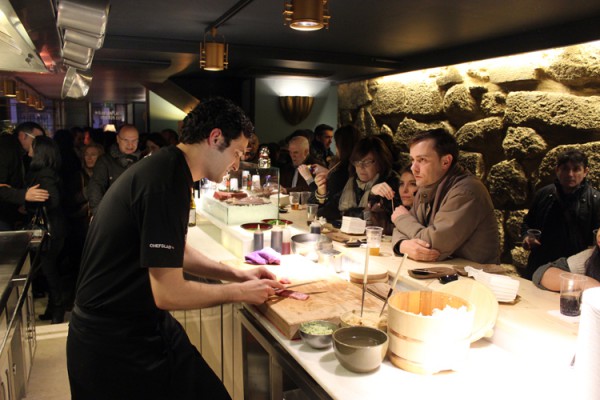 Casa Marcelo
Casa Marcelo
The restaurant is located in a magnificent 18th-century house, 100 metres from Plaza del Obradoiro.
A special place for savouring its magnificent cuisine in the form of tapas, with which its chef, Marcelo Tejedor, surprises us with new textures and flavours.
It is worth noting that Casa Marcelo has been awarded a Michelin star due to its creative cuisine.
Rúa das Hortas, 1, 15705 Santiago de Compostela, A Coruña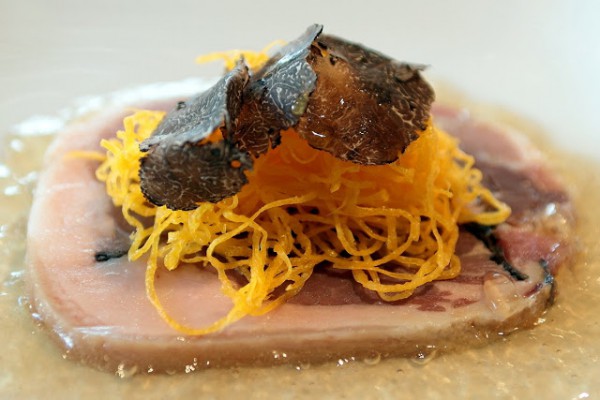 Pedro Roca
Pedro Roca
A modern gastronomic initiative full of avant-gardism, where you can enjoy seasonal produce of creative Galician cuisine, centred on fresh, quality sea food.
This spacious and modern restaurant has two separate dining rooms, one with views of the open kitchen and wine cellar. It's a space characterised by minimalist aesthetics and singular lighting, natural lighting nuanced by wooden shutters.
An elegant, sophisticated place whose dishes and surroundings will conquer you.
Rúa Domingo García Sabell, 1, 15705 Santiago de Compostela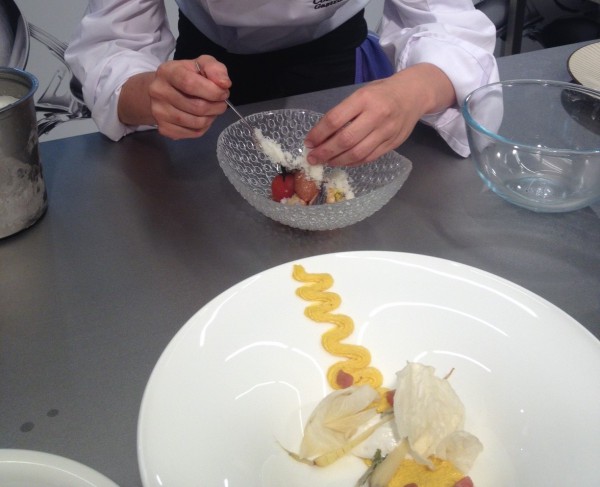 Tafona Casa de Xantar
Tafona Casa de Xantar
It is located in the hotel A Tafona do Peregrino in Santiago, an 18th-century building on the street called Virxe da Cerca.
The chefs Lucía Freitas and Ignacio Tierno prepare market cuisine, using vegetables from their own garden and fish from the Galician coast. This restaurant has won the city's tapas competitions (Santiago(e)tapas) several times and was short-listed in 2015 for chef of the year.
Market cuisine based on local produce, in which quality and genuineness stand out.
It is worth highlighting the versatility of both its cuisine and confectionery. Winner of several tapas competitions (Santiago e-tapas).
Rúa Virxe da Cerca, 7, 15703 Santiago de Compostela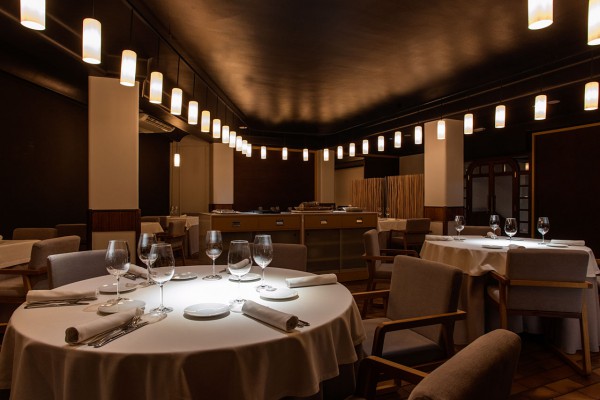 Restaurante Manso
Restaurante Manso
A place designed to make everyone feel at home.
It features surprising and simple cuisine, for tasting and enjoying. Its chef Alberto Lareo is a bright hope of contemporary cuisine, who won a prize at the latest Madrid Fusion thanks to his market cuisine featuring unconventional dishes.
Cuisine full of flavours halfway between the traditional and the creative; undoubtedly, a promising restaurant.
Avenida de Vilagarcía de Arousa, 21, 15706 Santiago de Compostela